Driving down from the Bangalore International airport towards the city, almost everybody hides their face deep into their mobile phones and getting back to their work schedule or checking important appointments for the day or spending most of their time talking on their phones; while on a Uber or a Ola ride or comfortably lean back and close their eyes in their seat in the AC bus. Well, a small curious look outside the window of the vehicle one is travelling would give a glimpse of a modest temple and a pretty pond albeit the eerie surrounding and the dilapidated fort walls!
Not many know about a small place called Chikkajala which made some buzz when the new international airport project was taken up around this place. This village housed a fort and a temple within. The fort of Chikkajala, though believed to be a pre-historic site by the Archaeological Society of India, there isn't much literature found in respect to this particular fort and temple. During the road widening for the national highway, a part of the fort had been acquired by the NHAI authorities. As I gather some details, it seems that the local people there took the job of repairs and upkeep of the temple after the road widening work was completed.
The eye-catching sight which suddenly pops up in front of our eyes as we walk towards this temple by the roadside has to be the Kalyani or the holy water tank which is not easily seen from the road. The fly-over right before the temple, steers the vehicles clear off this picture perfect temple premises and some amazing sculpture within.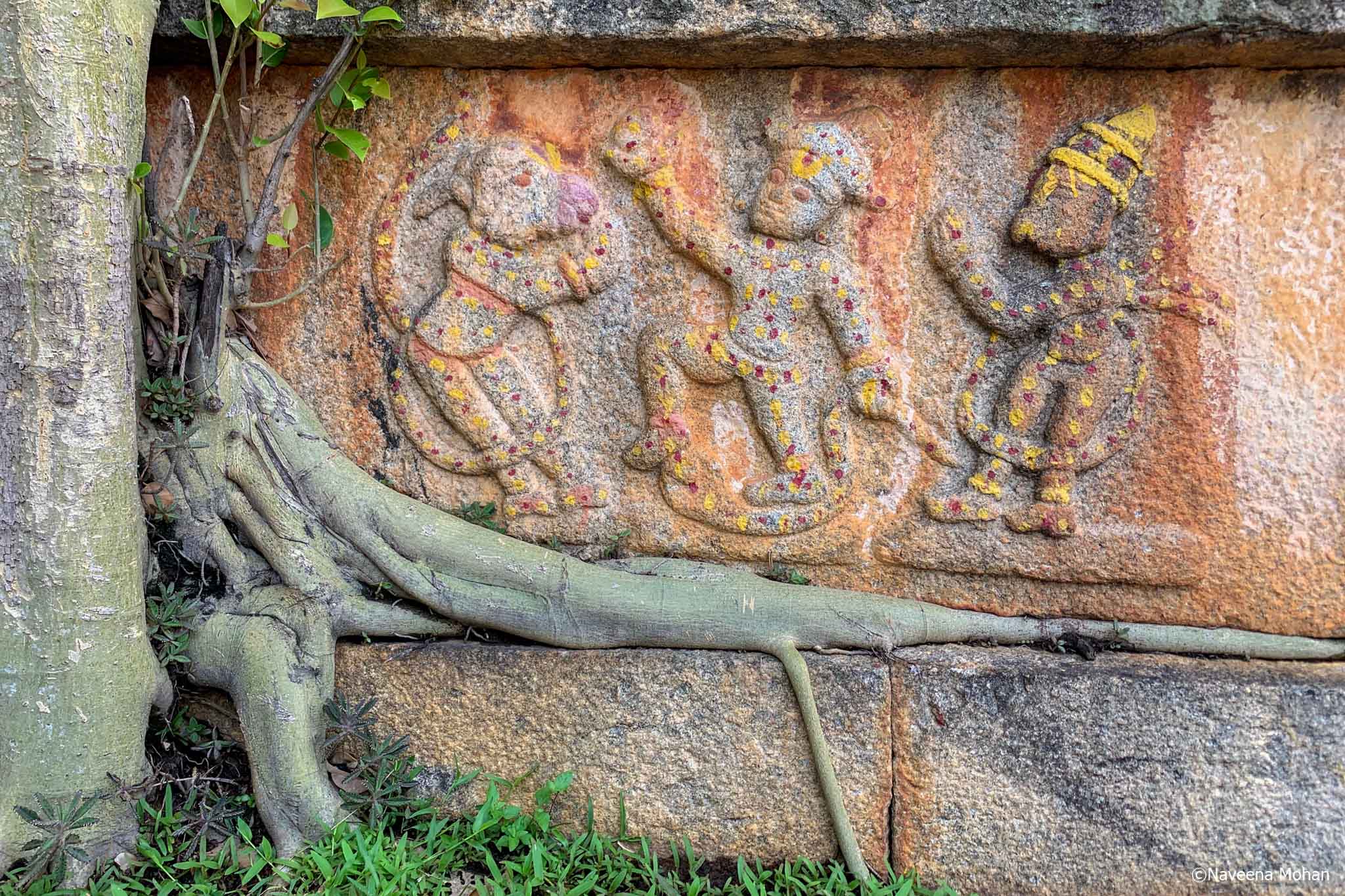 Walk up the stone steps and spend some time in silence, you will be rewarded with some astonishing carvings in some of the most unexpected corners or literally in your way. The small temple is dedicated to the hindu god Hanuman or locally known as Anjaneya, is in worship.
One of my favourite stops while on my way from the airport to the city, this temple and the Kalyani compel me to take a few minutes off almost every time I am on this route.
Nearby attractions are the most popular and often visited Nandi hills, Bhoganandishwara temple & Devana Halli fort.
---
---
You might also like
---